One Stop Solution for Fertility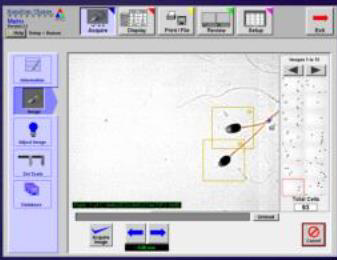 Semen Analysis
(Computer Assisted Sperm Analysis)
An automated system designed to:
Visualize and digitize successive images of sperm
Process and analyze the images
Provides precise and meaningful information on sperm kinematics and counts Male Infertility and How Mioxsys Can Help
What is Male Infertility?
Male infertility refers to a male's inability to cause a successful pregnancy in a fertile female
Male infertility can be due to low sperm production, abnormal sperm function or blockages that prevent the delivery of sperm Illnesses, injuries, chronic health problems, lifestyle choices and other factors can also play a role in causing male infertility
Male Infertility Factor is the primary cause of infertility in 20 70 of the cases 1 It is estimated that this condition affects 30 million men globally 1
High levels of oxidative stress can damage normal spermatozoa by inducing lipid peroxidation and DNA damage and are associated with poor sperm function and subfertility
Mioxsys Information
Using an oxidative stress test can enhance the diagnostic accuracy of male infertility, particularly in cases of unexplained infertility, abnormal semen parameters, and or failed IVF outcomes MiOXSYS provides efficient use of your resources in identifying, differentiating, and treating cases of male infertility
attributed to oxidative stress
Further Readings
For further reading on how Mioxsys can be an effective treatment for Male Infertility please visit the following:
https://pubmed.ncbi.nlm.nih.gov/32352588/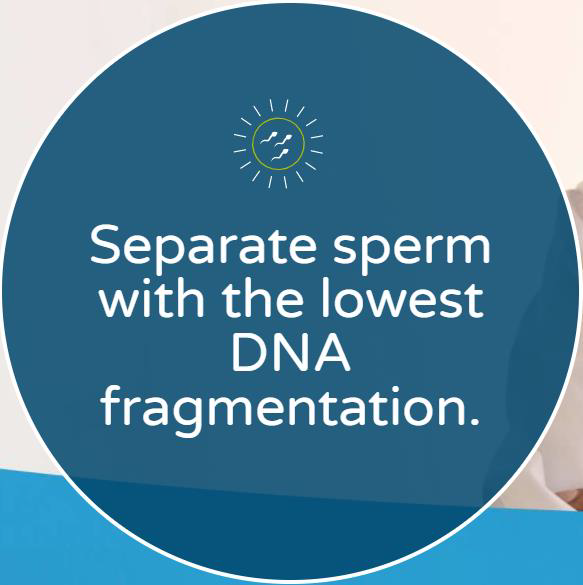 Zymot Sperm Separation Device
Why Use Sperm Separation Device
ZyMot Sperm Separation Devices are a better way to prepare sperm. Each device is designed to deliver the highest quality sample with the lowest possible levels of DNA fragmentation – without the necessity for multiple sperm-damaging centrifugations.
Healthier sperm produce outcomes that matters to patients ; improved progressive motility, a higher proportion of normal morphology; increased fertilization rates, and higher euploidy and pregnancy rates.
Further Readings
Microfluidic sperm selection by the ZyMōt sperm separation device concentrates sperm with significantly less DNA damage for subsequent ART procedures
Myosure – Preserving What Matters Most
What is Myosure?
The MyoSure tissue removal procedure is a hysteroscopic treatment that targets and removes uterine tissue, including fibroids and polyps.
This can enable many women suffering with abnormal uterine bleeding symptoms caused by polyps or fibroids to be effectively treated without having to undergo major surgery. For women who would like to have children in the future, the MyoSure procedure may be a treatment option to consider.
Is It Proven?
Fertility Outcomes After Hysteroscopic Morcellation of Intrauterine Leiomyomas and Polyps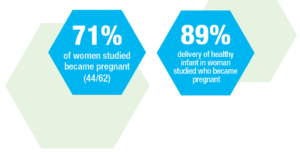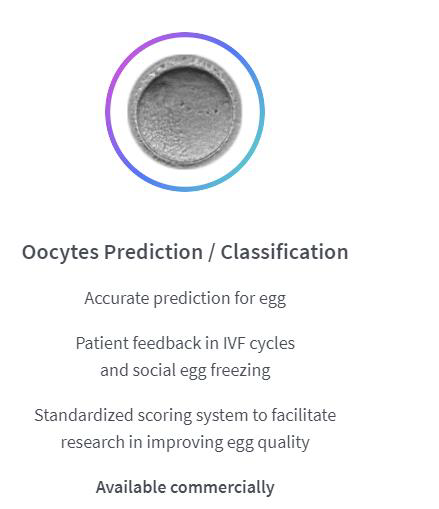 AI TOOLS FOR OOCYTE PREDICTION
What is Oocyte Prediction?
The Oocyte Prediction is a standardized scoring system to facilitate research in improving egg quality.
How does it work?
Improve outcomes of prediction for egg through automation, objective diagnostics and enhanced decision making
Sample Scoring Card
Here is a typical scoring card:
AI TOOLS FOR EMBRYO ASSESSMENT
What is Embryo Assessment
Need to expand on Embryo Assessment
How does Life Whisperer works?
Life Whisperer identifies the morphological features that constitute a healthy embryo, including complex patterns invisible to the human eye It makes embryo selection easier, faster and more accurate, helping to improve success rates and patient satisfaction.