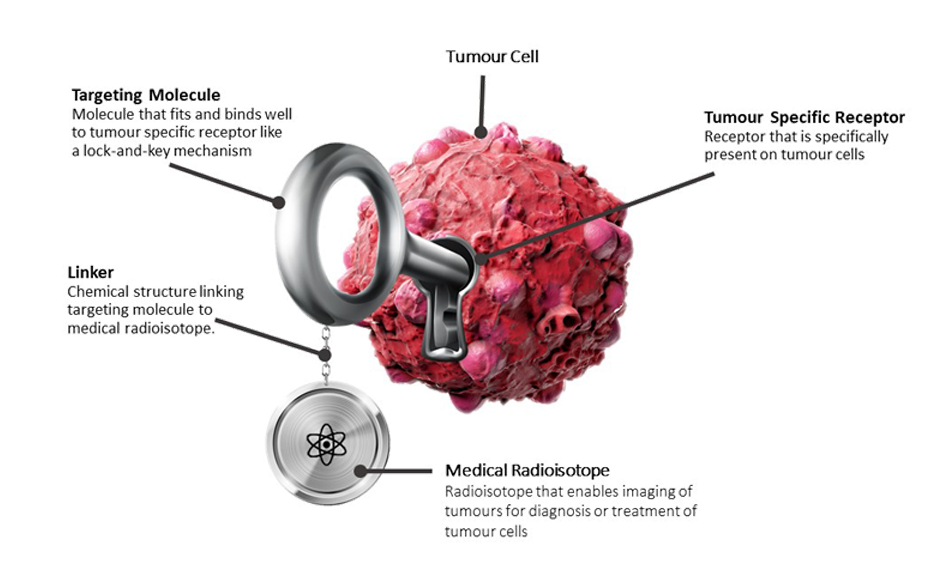 INTRODUCING
THERANOSTICS
Theranostics is a novel therapeutic paradigm which combines specific targeted therapy based on diagnostic molecular imaging. Theranostics is an approach which focuses on patient centred care and is a significant leap ahead from the conventional medicine to precision medicine.
ABOUT THERANOSTICS
Traditional cancer treatment plan works through the one-size-fits-all medicine model. In such model, patients are given standard treatment and subsequently, follow-ups are carried out to evaluate patient's response to the treatment and if the outcome is undesirable, a different treatment will be started.
​Theranostics is a novel therapeutic paradigm that is part of the growing field of personalized medicine. It utilizes the pairing of molecular imaging and radioligand therapy (RLT), allowing for effective diagnosis, therapy and subsequent treatment monitoring, therefore enhancing the efficacy of treatment and quality of care to the patient.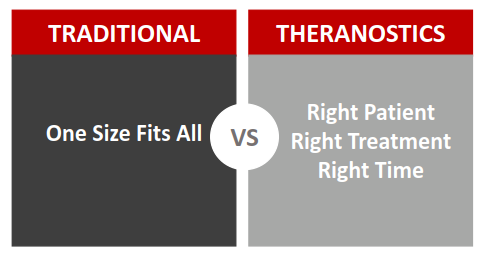 ​Radionuclides used for molecular imaging are radioactive materials that are either used on their own or more commonly tagged with a drug or peptide molecule in small quantities to image bones, organs and other parts of the body. Depending on the part of the body that is targeted, different radioactive material is used to acquire the images. These images are acquired either with a SPECT scanner or a PET scanner and when combined with CT imaging technology, high quality images can be acquired to enable physician to identify the primary and metastatic cancer cells in the body and to predict if patient could benefit from the paired radioligand therapy. As the targeting ligand used for the molecular imaging is the same or very similar to that of the radioligand therapy, the prediction of treatment outcome is highly precise, sparing patient from unnecessary side effects and cost of ineffective treatment.
​Radioligand therapy is a precision medicine treatment option available for the treatment of cancer. Therapeutic radionuclides, similar to their diagnostic counterparts, are either used on their own or tagged to a drug or peptide. To achieve the cytotoxic effect necessary to destroy tumour cells, radioactive dose administered is higher compared to diagnostic imaging. As a principle of precision medicine, radioligand therapy employs a targeted approach which minimizes collateral damage to surrounding healthy cells.

THERANOSTICS APPLICATIONS

Prostate Cancer
Prostate Cancer occurs in the cells of the prostate gland which play a part in the male reproductive system. Typically prostate cancer cells are slow-growing but once it begins to metastasize, it could be life-threatening.

Neuroendocrine Tumours
Neuroendocrine Tumors (NETs) are tumours originated from the hormone-producing cells or nerve cells (the neuroendocrine system). There are many kinds of NETs but they are all group as one due to the similar features and characteristics of the cells.
Thyroid Cancer
Thyroid cancer occurs in the cells of the thyroid gland which plays a part in production of hormones that regulates the heart rate, blood pressure, body temperature and weight. Different types of thyroid cancer manifest different symptoms in patients. The use of radioiodine on thyroid cancer patients is one of the longest-existing theranostics applications.
Empowering you to provide cutting-edge
therapies to your cancer patients
QT Instrument has been in the business of providing turnkey solutions to hospitals, clinics and laboratories since 1994. We constantly source for new effective
therapies, and equip our clients with the tools, technology, environment
and trainings needed for them to deliver quality services to their patients.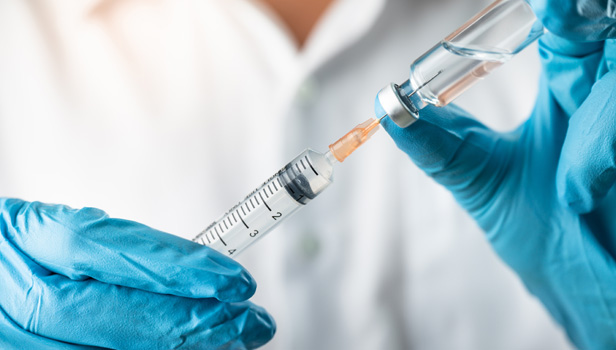 Facility Setup for In-house Preparation and Dispensing of Radiopharmaceuticals
Radiation Facility QV&V Services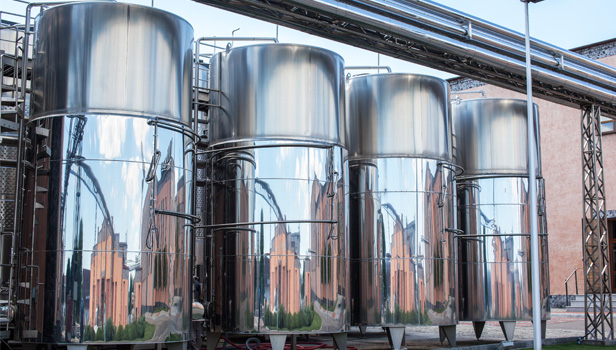 Radioactive Waste Management Solutions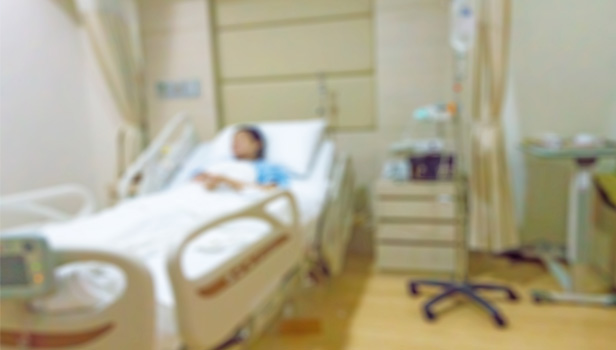 Radioiodine Ward Design and Setup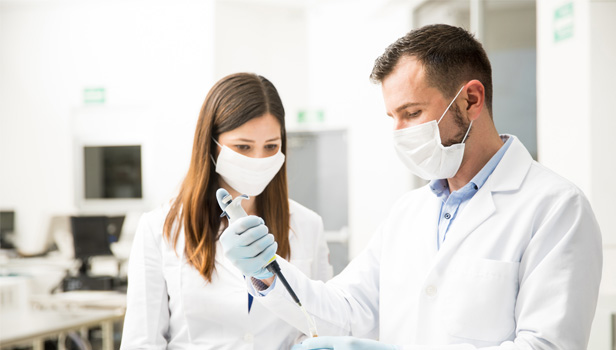 Training and Consultation Services
Customized Solutions for Safe Radiation Handling and Transportation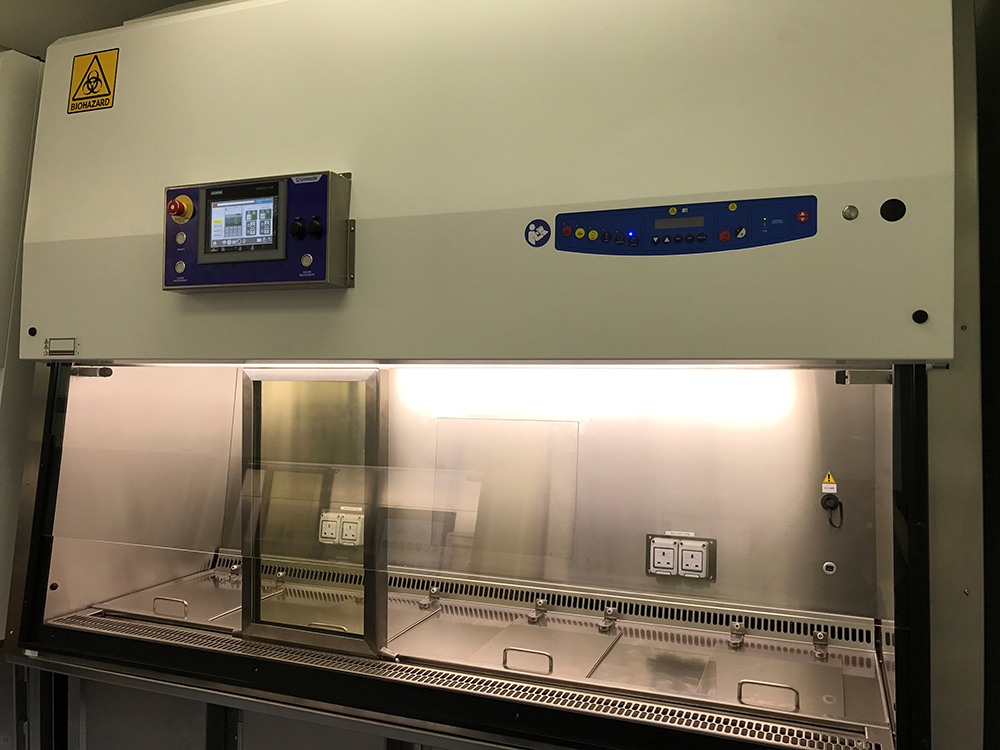 Customized Nuclear Medicine and PET Laboratories
We design and customize laboratories and equipment to ensure our clients' facility is well-equipped to deliver high quality patient care and services in an efficient, safe and compliant manner.
Our Theranostics Clients
We study and make careful consideration of our clients' passion, vision and mission, and
provide consultation and solutions to enable our clients to achieve them
effectively and efficiently.
Nuclear Medicine and PET Centres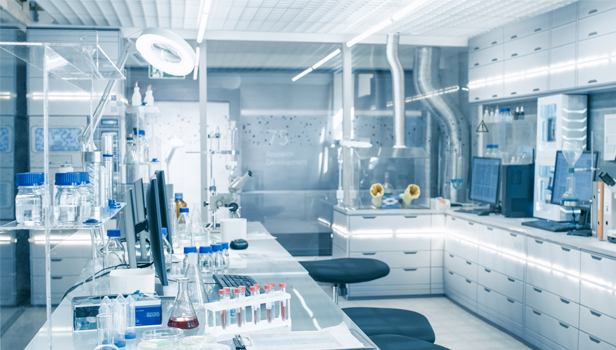 Radiopharmacy Laboratories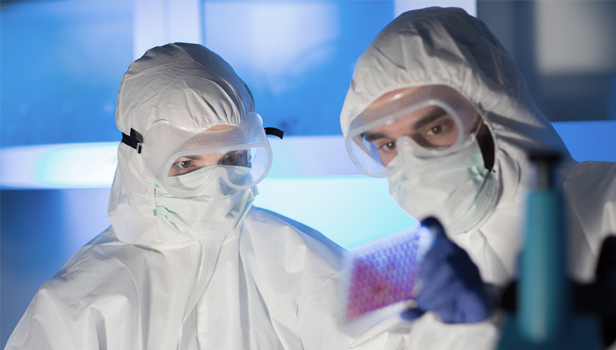 R&D Radiochemistry Laboratories
Our Reference Centres 
Lutetium-177 Radioligand Therapy (RLT) is one of the therapeutic isotopes used in theranostics. It has gained much attention in the recent years due to the development of new and effective targets for precision medicine especially in prostate cancer and neuroendocrine tumours (NETs).
Lu-177 RLT is currently available in Singapore, Malaysia and Thailand. If you wish to find out about the medical centres offering such therapy, please CONTACT US.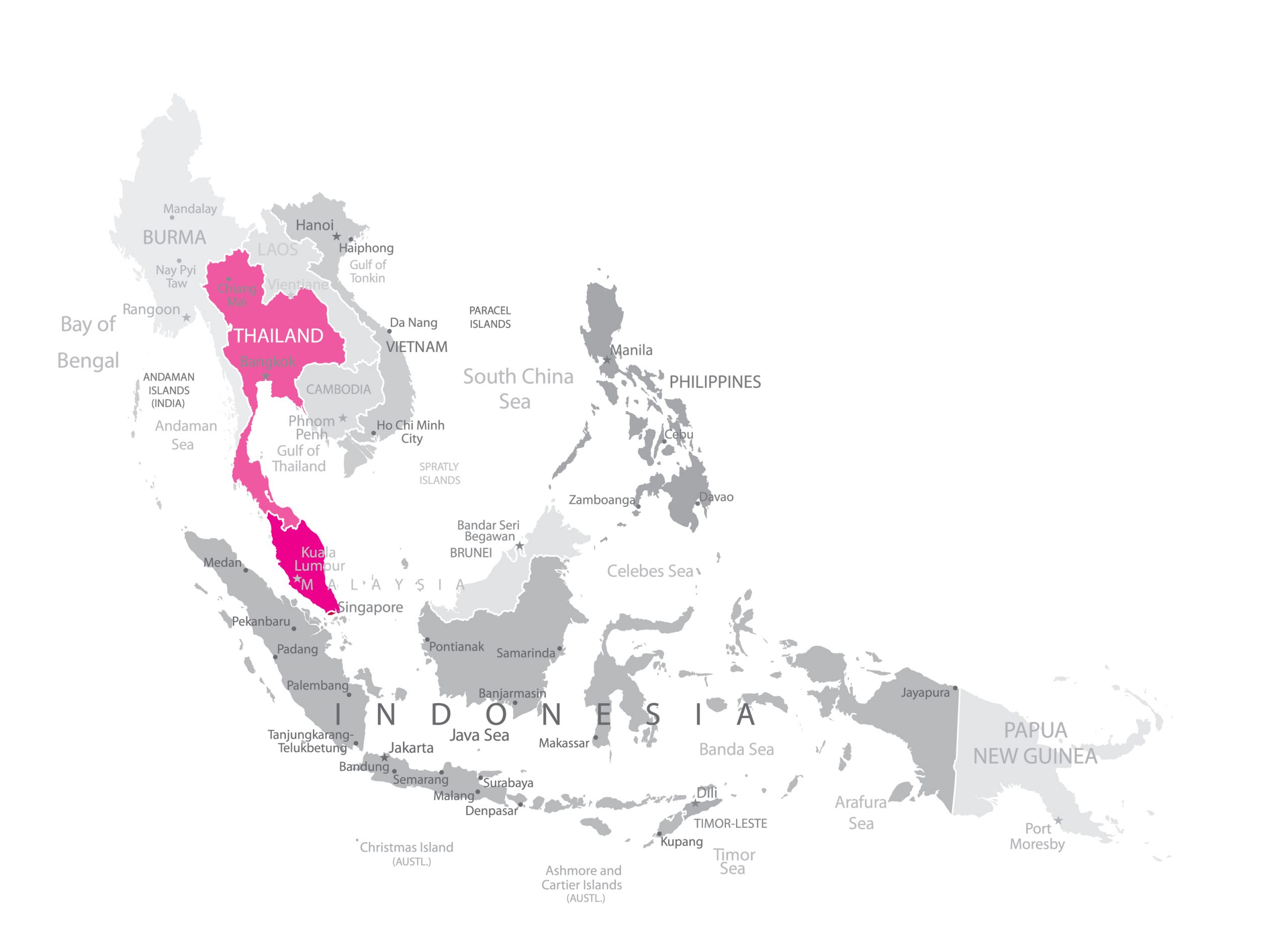 12
NUMBER OF CENTRES
IN SEA
>3000
DIAGNOSTIC IMAGING
PERFORMED IN SEA
>800
RADIOLIGAND
THERAPY
PERFORMED

If excellent patient care is at your heart…